American guest student
Greetings from a Dartmouth student
Written by Elizabeth Mastrio
When I reflect on the time spent at the University of Greenland in Nuuk, it will forever be one of the greatest experiences of my life. I feel extremely lucky to have gotten the opportunity to spend three months learning about the culture of Greenland. From the moment I arrived and was greeted by a beautiful blue sky and Per the international coordinator, I felt very welcome and comfortable.
Every day I had the chance to learn something new, whether it was at the University in a class with Greenlandic students or at home with my international roommates, I was constantly exposed to new ideas and viewpoints. Seeing Nuuk in the fall allowed me to see the "greener" side of Greenland before the snow came, which was a very beautiful time spent hiking and going down to the beach…even winter bathing one very cold Sunday morning!
Though I only speak English, I found it very easy to navigate the city to buy groceries or go shopping. Some of my favorite days were spent hiking up Ukkusissat with other international students, getting coffee at Pascucci and walking around Nuuk Center or getting pad thai at Charoen Porn. The week of events for the Nuuk Nordic Festival was also a very exciting time for me to see a number of movies, exhibits and music performances related to Greenland.
As a volunteer, I was also able to spend a number of meals at the blue house learning from other international and Greenlandic volunteers. I was able to go to the art museum as well as historical museum a number of times throughout my stay, each time seeing something I hadn't noticed before. Perhaps the most breathtaking part of Greenland was the chance to see the northern lights almost every night. It was a sight that truly never got old. 
Studying at the university afforded me the opportunity to meet a number of new people, which helped me to make the most of my time in Nuuk. I found myself with something to do every day, whether that was meeting a friend at the gym or going to the university just to have lunch and interact with other students. One of the most exciting days near the end of my time in Greenland was getting the chance to try on the national costume. One of my classmates was generous enough to allow one of my roommates and I to come to her house and try on their national costumes. It felt like a culminating moment of my time in Greenland, and the realization of a dream I had realized when I first saw the national costume.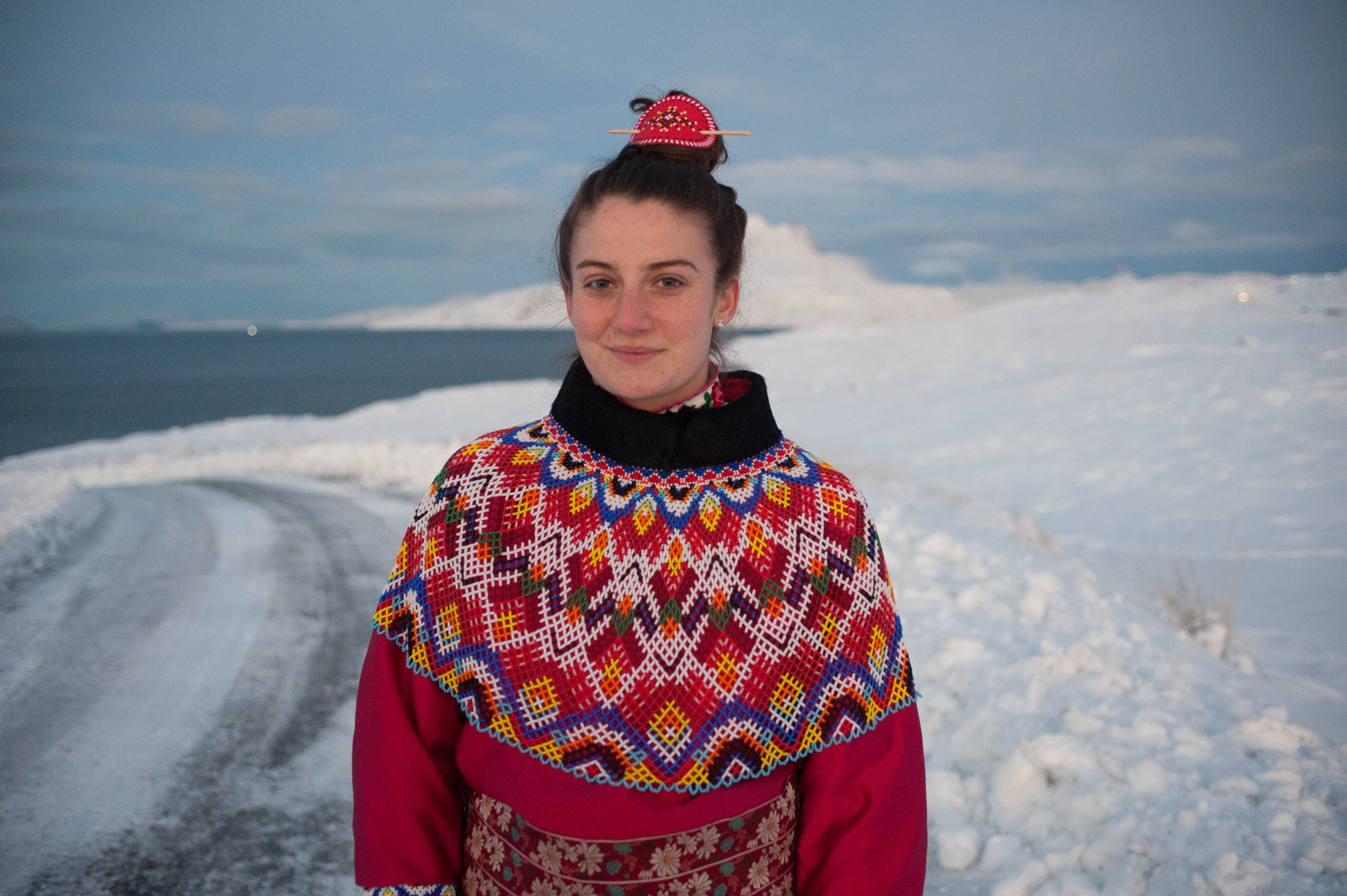 I know I will return one day to Greenland, hopefully sooner than later!
---
Questions? Just contact:
Per Arnfjord
Special consultant
Post box 1061 | 3900 Nuuk
Phone direct: +299 38 56 24