Ilisimatusarfik raises more money for research in Greenland
01.06.2021
Ilisimatusarfik is proud to announce that more external research funding has been obtained in 2020 than ever before. With all the activities that we would like to carry out, there has been an extra focus on securing external funding for salaries and project funds besides what is provided for in the Finance Act.
In 2020, Ilisimatusarfik raised approximately DKK 11.5 million extra for research. Just over half of the money has gone to fund new research projects, while the other half has funded scholarships for PhD students.
It is therefore Ilisimatusarfik's researchers and PhD students who deserve particular praise for this large increase in the research funding Ilisimatusarfik has obtained. Our researchers are getting better at applying for funding, and there has been a significant increase in the number of PhD students enrolling - many of whom come with external funding.
More externally funded research means that researchers, politicians and our students develop more knowledge about aspects and contexts of Greenlandic society. All this new research can lead to improvements in society, culture, education and the health system. There is still a need to increase research in many of the areas Ilisimatusarfik works in, and the acquisition of more research funds is therefore a necessity.
Fortunately, Ilisimatusarfik is experiencing great interest from foundations concerning research in Greenland, which contributes to the good results. However, there is no reason to rest on our laurels. Ilisimatusarfik will continue to work to become even better at exploiting the great interest in Greenland among foundations, and to become even sharper at applying for external funding.
We are on the right track.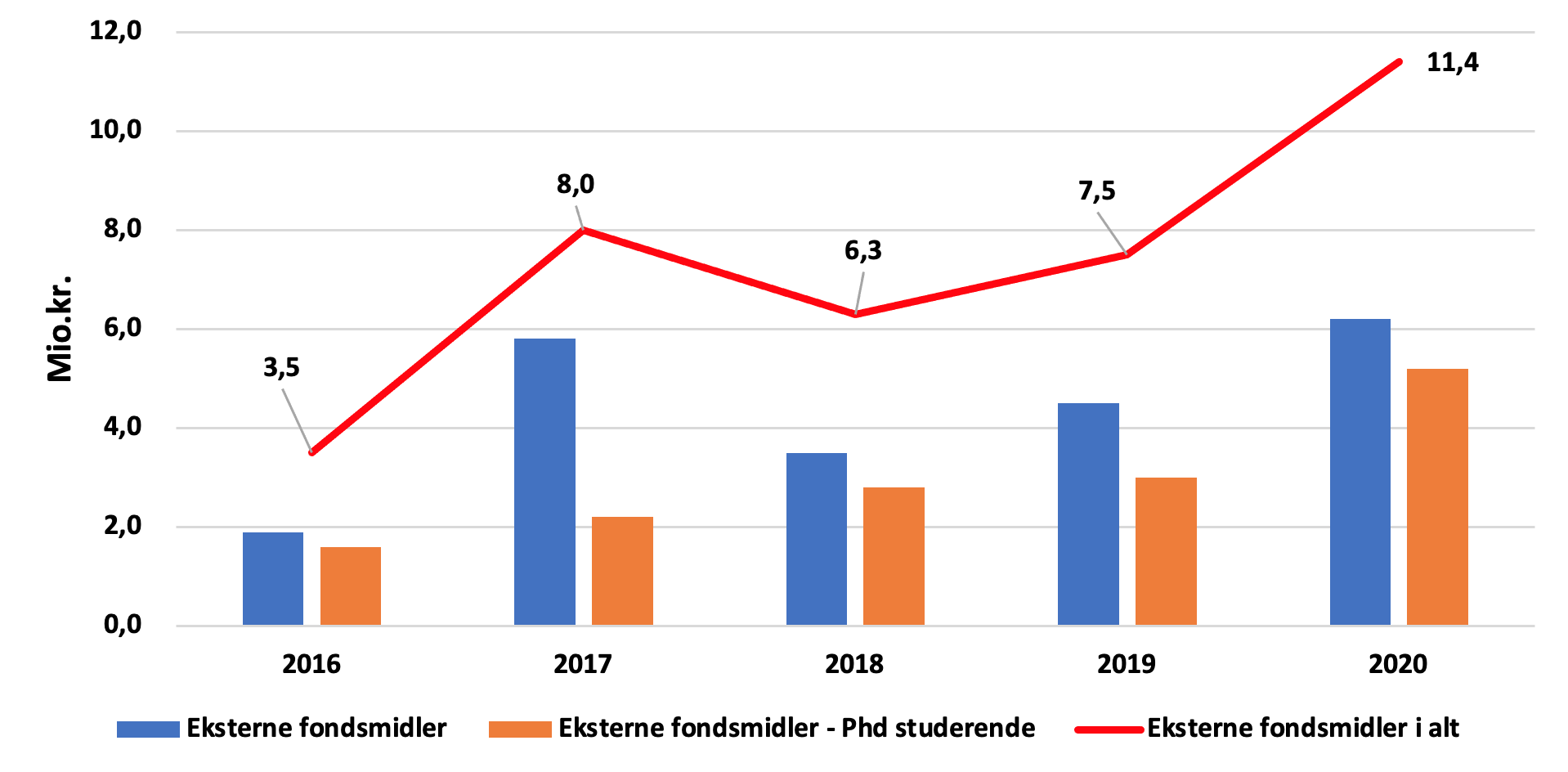 ---
---