Ilisimatusarfik's annual celebration 2019
27.09.2019

Our annual event rich in traditions,
where we celebrate our foundation
27 September 2019, Ilisimatusarfik hosted its annual celebration - our annual event rich in traditions, where we celebrate our foundation.
During the day, Ilisimatusarfik was celebrated with speeches, community singing and awarding the honorary doctorate.
The programme for the day was
Welcome and speech by rector Gitte Adler Reimer
Community singing with grand piano: "Ilisimatusarfik aalajangigaavoq" by Per Rosing
Annual celebration speech by chairman of the board Minik Rosing
Speech by chairperson of the student organisation ILI ILI Soriina Davidsen
Community singing with grand piano by Per Rosing
Promoting this year's honorary doctorate by Aage Rydstrøm-Poulsen
Awarding this year's honorary doctorate - and speech by honorary doctor
Community singing with grand piano by Per Rosing
After the ceremony, Ilisimatusarfik hosted a reception.
Honorary doctorate
During the annual celebration, the honorary doctorate was again awarded. This year, Ilisimatusarfik was proud to award this honor to Bishop Sofie Petersen.
Bishop Sofie Petersen is awarded the honorary doctorate, because of the great importance she has had for the development of Greenland's church and culture - as well as for Greenland's international commitment. In addition, in many contexts, Bishop Sofie Petersen has been a church voice - sometimes sharply - in the public debate.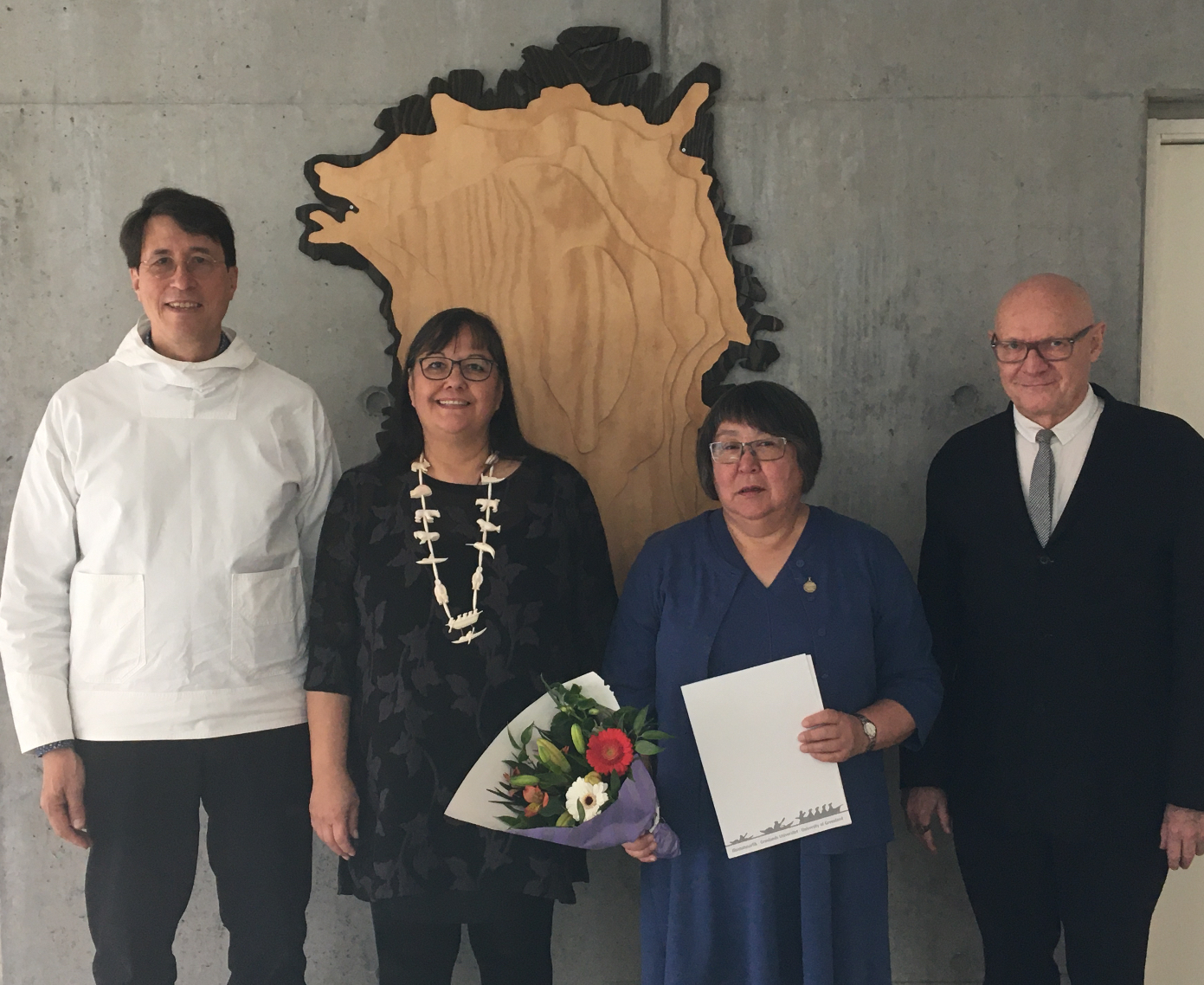 ---
---