PhD defense
28.05.2018
Congratulations to Mikaela
Augustussen on her PhD defense
Thursday 24 May 2018, Mikaela Augustussen defended her PhD at the Institute of Nursing & Health Science.
Mikaela Augustussen's PhD is entitled: "Palliation to Greenlandic cancer patients in Greenland and Denmark" (in Danish: "Palliation til grønlandske kræftpatienter i Grønland og i Danmark".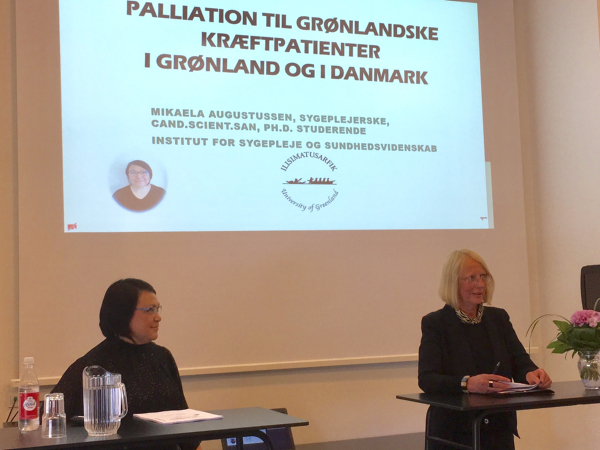 Mikaela's main supervisor was professor Lise Hounsgaard - and the assessment committee consisted of professor Torunn Hamran, Bente Ervik and chief physician, PhD Seppo W. Langer. 
Ilisimatusarfik wishes Mikaela Augustussen congratulations on her PhD defense.
---
---