Visit from the US Embassy
03.09.2018
Ambassador Carla Sands
visited Ilisimatusarfik
27 and 28 August, the US Embassy in Denmark visited Ilisimatusarfik.
27 August, US Ambassador Carla Sands met with our rector - and here she was introduced to Ilisimatusarfik, our research projects and educational programmes, in addition to our cooperation with the US.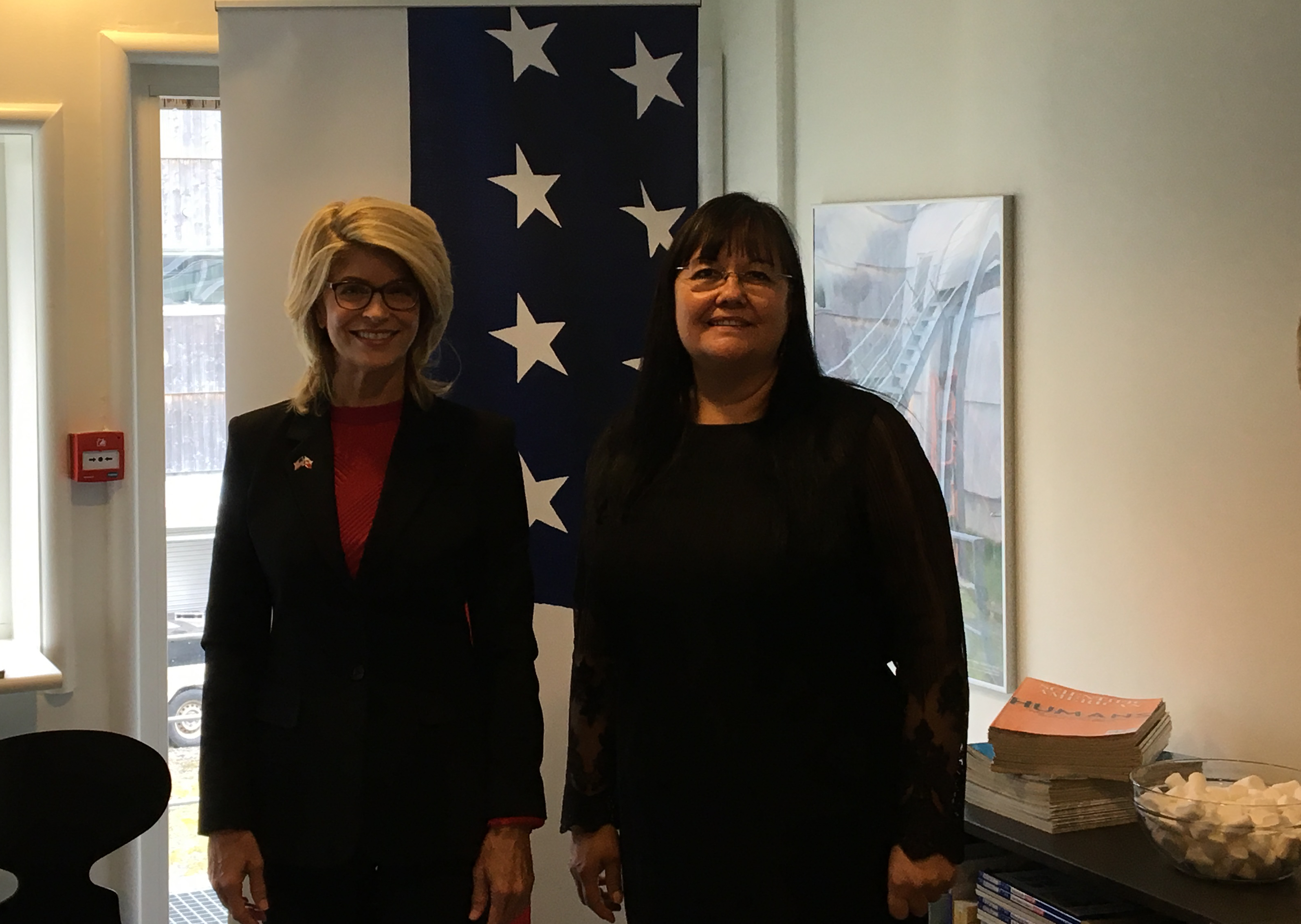 The ambassador also got a tour around campus Ilimmarfik, as she visited the American Corner next to our international office.
The embassy visited Ilisimatusarfik again 28 August - this time by Joshua P. Welsh, Vice Consul & Chief of American Citizen Services. Here, everyone could have a chat, and get advice and counselling regarding possible study, traineeship and job in the US.
We thank the US Embassy in Denmark for some great days.
---
---