Ilisimatusarfik is an Arctic university that creates knowledge and innovation in a region developing rapidly

Through research, education and cooperation - Ilisimatusarfik is shaping the Arctic
What's happening at Ilisimatusarfik?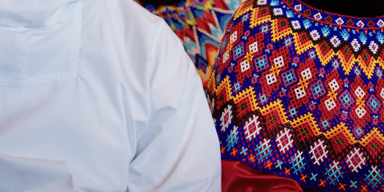 Ilisimatusarfik's profile magazine Shaping the Arctic
Welcome to Ilisimatusarfik's profile magazine Shaping the Arctic
Profile magazine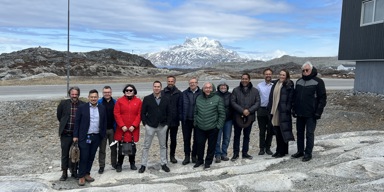 Seminar on Free Association
How are Pacific, Caribbean, and North Atlantic experiences relevant for Greenland
Seminar on Free Association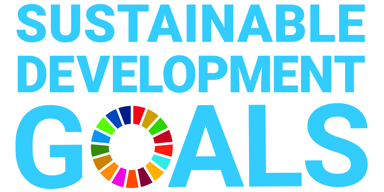 SDGs at Ilisimatusarfik
During the period 21 - 23 March 2023, 7 employees from different departments and 9 students from different educational programs attended a workshop as part of Ilisimatusarfik's focus on and work with the UN's Sustainable Development Goals
SDGs at Ilisimatusarfik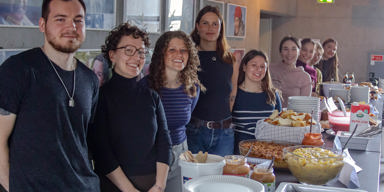 Guest students offered delicious tasting samples
On 3 May 2023, our international guest students offered tasting samples from their home countries
Kaffemik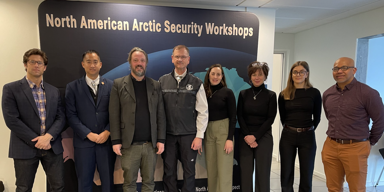 Workshop on security policy in the North American Arctic
By Helga Guðrún Númadóttir & Rasmus Leander Nielsen, Nasiffik
Workshop on security policy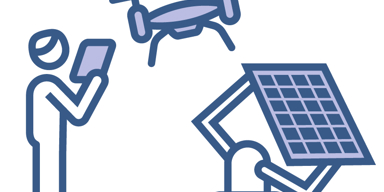 11 recommendations to strengthen democracy
As a member of Nordic Council of Ministers' Think Tank for Tech and Democracy, Ilisimatusarfik researcher Signe Ravn-Højgaard has been part of suggesting 11 recommendations on how the Nordic countries can strengthen democracy
Distance learning can help pupils
Following Covid-19, there has been a strong focus on the challenges posed by distance learning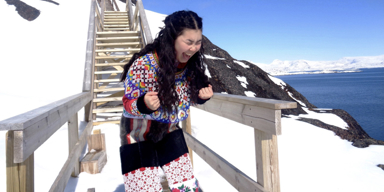 Majoriaq in Maniitsoq has published a book in collaboration with the research project Siunissaq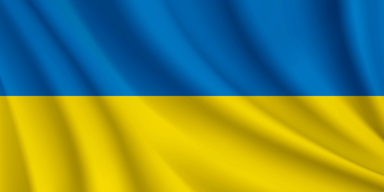 A warm welcome to our Ukrainian guests
On March 09, 2023, Ilisimatusarfik issued a public condemnation of the Russian invasion of Ukraine - and at the same time, we announced how we would try to help where we could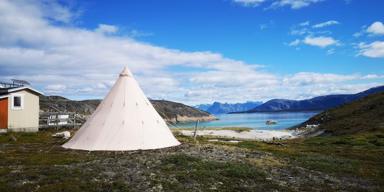 We are ready for SILA!
Since January, the SILA group has had two focus points: the first draft of the updated curriculum and the application to the Finance Act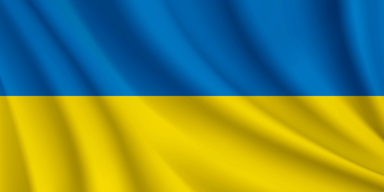 Ukraine at Ilisimatusarfik
During the past year, we have bared witness to a gruesome Russian invasion of sovereign Ukraine, which has left us with fear and fright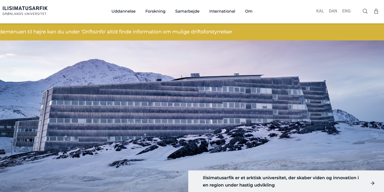 New website design
Our website has undergone a major design overhaul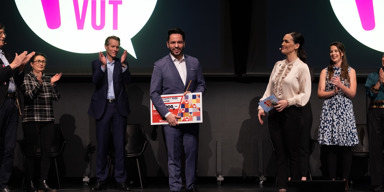 Nick Duelund wins Paasisavut 2023
On the 1st of March 2023, the first edition of the final in the PhD contest Paasisavut went underway – and the final was held in Katuaq in front of 400 audience members, while being transmitted live on KNR TV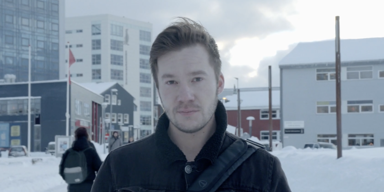 Round of applications
Deadline for applying for education in Greenland is 01 March 2023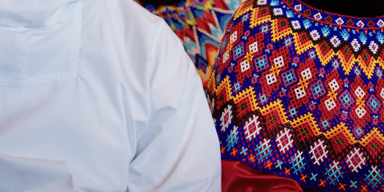 Winter graduation
Friday 24 February 2023 was a great day at Ilisimatusarfik, where 25 bachelors and 13 masters graduated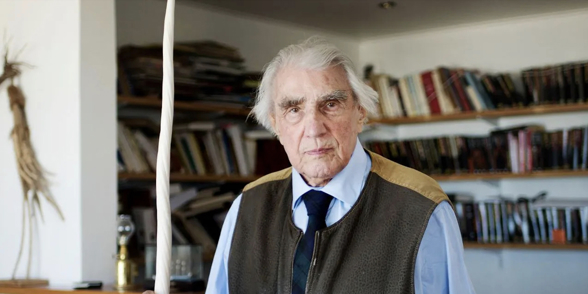 Event
|
02. May 2023 - 30. June 2023
Exhibition: "Arctic Twilight" - pastels by Jean Malaurie
On the occasion of Jean Malaurie's one hundredth birthday in December last year, Ilisimatusarfik and Université de Versailles Saint-Quentin-en-Yvelines (UVSQ) / Malaurie Institute of Arctic Research Monaco host an exhibition about Jean Malaurie
Exhibition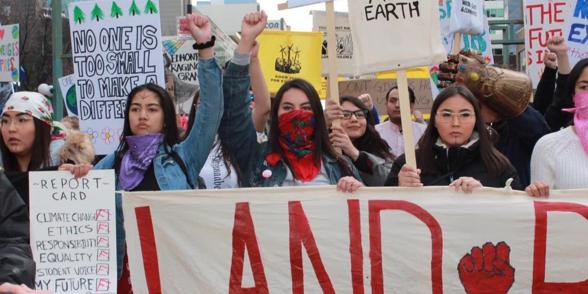 Public lecture: Indigenous women: environmental issues and link to the land
Institute of Culture, Language & History invites you to a public lecture by Canadian researcher Suzy Basile titled: "Indigenous women: environmental issues and link to the land"
Public lecture
Live-streaming on our Facebook page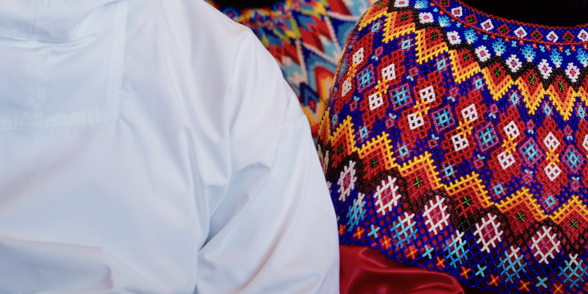 Summer graduation
Summer graduation
Live-streaming on our Facebook page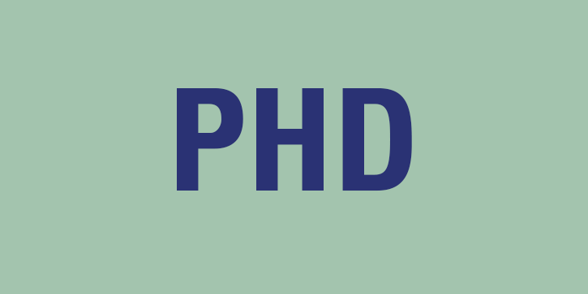 Event
|
21. - 25. August 2023
PhD course on document analysis
Documents are everywhere. To a large extent they define our lives, what we can do, where we can travel, and who we are. Political institutions are centered on document work, such as that of drawing up plans, evaluations, making policy resolutions, or even a new constitution. Documents come in the form of paper, but increasingly also in digital form. Some documents sit quietly in a bureaucrat's drawer or in an archive, but often documents are quite active.
Course
Download programme for details
Event
|
06. - 10. November 2023
Greenland Science Week
Greenland Science Week is a multi-disciplinary Arctic science platform for networking, cooperation & public outreach
Greenland Science Week