Steven Arnfjord
Associate professor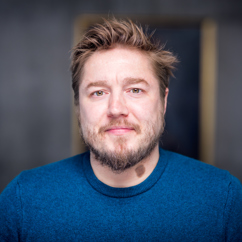 Address
Ilimmarfik, Manutooq 1
Postboks 1061
3900 Nuuk
Institute of Social Science, Economics & Journalism 
Department of Social Work
Office: C215
---

Presently, I'm engaged in researching the conditions and history of the Greenlandic welfare society in an Arctic perspective
This has meant a focus on social policy, poverty, gender, disability, volunteer social work, the social worker profession and homelessness.
Researching Greenland's social system has also led to published studies within the sociological history of Greenland, and the sociology of knowledge around the concept arctic sociology.
On a municipal and governmental level, we are also researching and developing methodologies to tackle homelessness and improve social policy. Furthermore, I'm working with the spokesperson for people with disability on social research around disability. This had led to a vast social network and a seat in different social political counsels and working groups. There are books on the way covering methodology, homelessness and Greenland's social policy.
On an everyday basis, I'm teaching (not as much as I would like), and counseling BA, MA and PhD-projects.
Subjects
Action research
Homelessness
Problem based project work
Project guidance
Social policy
Social relations
Social work
Sociology
The social workers' work area
Welfare in the Arctic